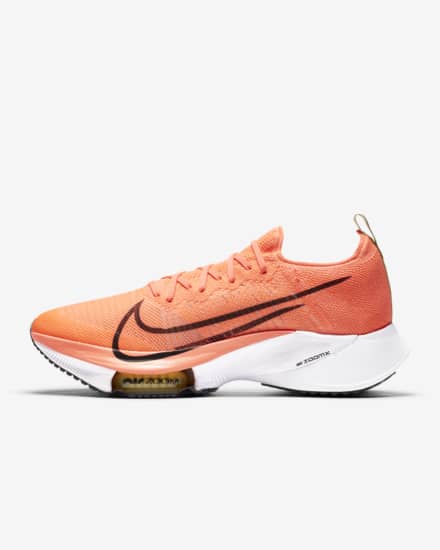 NIKE Air Zoom Tempo Next% Review.
Reasons to buy NIKE Air Zoom Tempo Next%.
The Tempo features the one-piece Flyknit upper that is flexible and extremely breathable 
Adequate midsole resiliency and comfortable thanks to the Nylon Composite
Not very bouncy and not as hard as carbon plated running shoes
Equipped with Zoom Air Pods in forefoot for explosive take-off
Outsole is fabricated with thick rubber with deep cuts that enhances flexibility
Reasons not to buy NIKE Air Zoom Tempo Next%.
As the name implies, the shoe is for tempo so the Tempo is not comfortable on long runs
To get the best performance from the Tempo, you should run at 5-minute/km pace or faster so the Tempo is not for a beginner
Available at Nike.com. Click here to check price.
Read more reviews on Nike.com, just click here.
Click here to find deals, discounts and offers on Running Shoes.
For Terms and Conditions of this advertisement, click here.